We enthusiastically value our customers and we love to hear your feedback. We also love sharing it with you. Below are some of our recent Niello BMW Elk Grove customers sharing their feedback on their recent experiences.
---
"...our dream BMW!"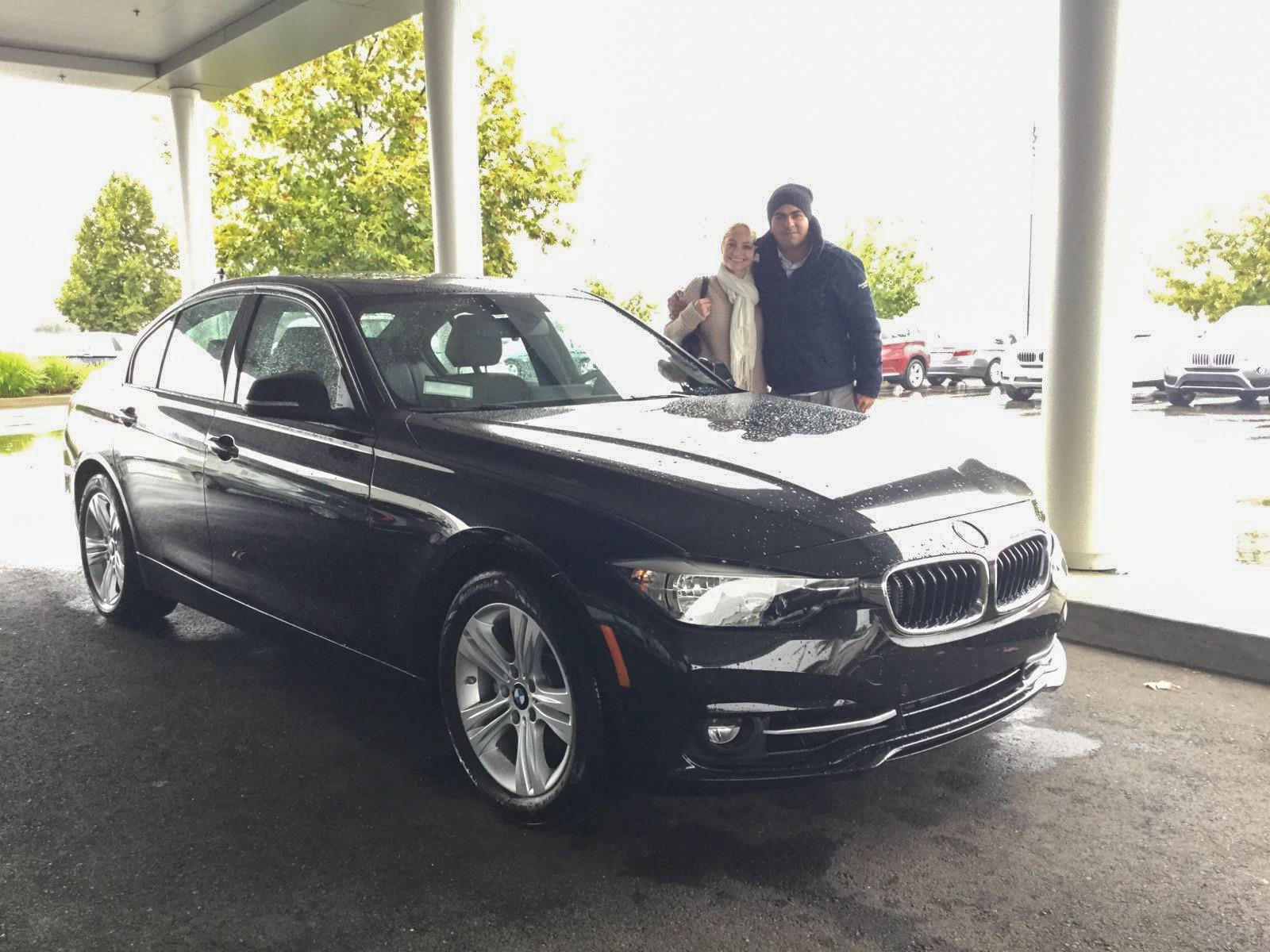 "Po and the team were fabulous!! Thanks for getting us in our dream BMW!" -Audrey & Danny


"...great from start to finish."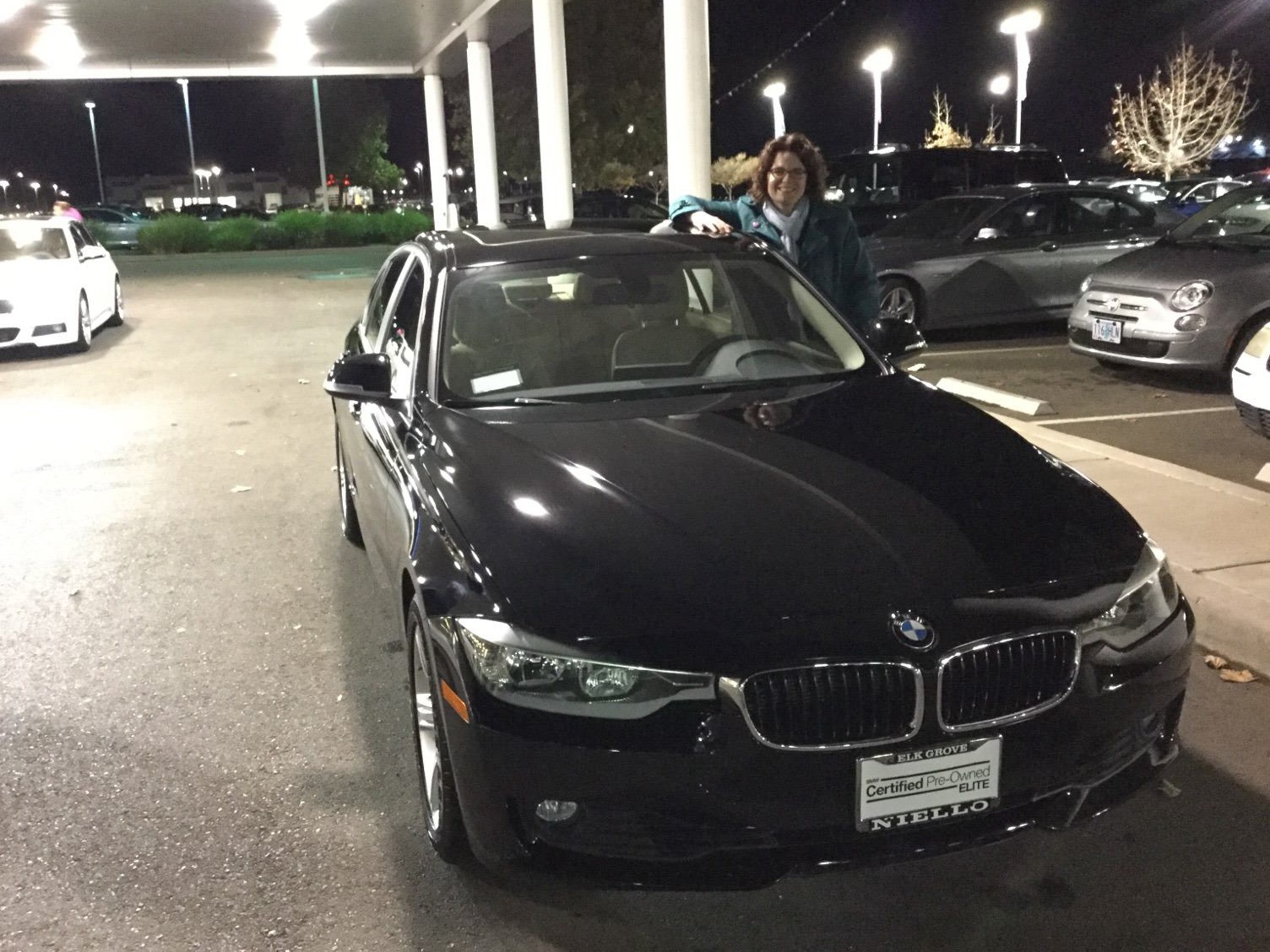 "Tim was great from start to finish. I put off buying a car for so long because I dreaded the sales process. Thank you, Tim, for treating me with respect and integrity." -Nicole


"...we were their top priority."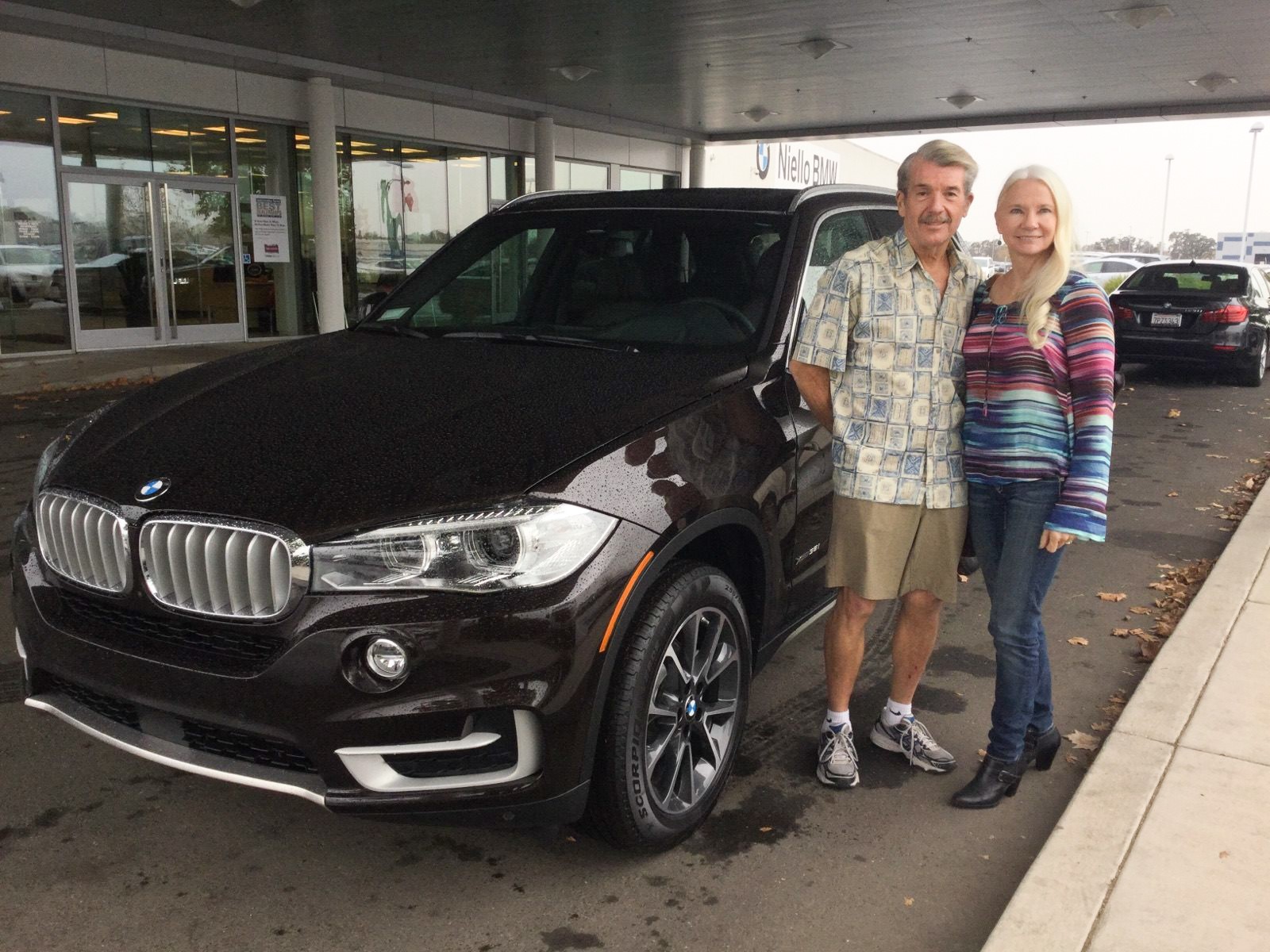 "Fantastic! This is our first BMW purchase and everyone has been so very helpful. Both our salesman, Sim, and the manager, Paul, were friendly and patient with us as we went through the process of ordering our car. And even after making several revisions to our order they still made us feel like we were their top priority. Thank you to the entire Niello BMW team!" -Linda M.


"Fast and easy experience..."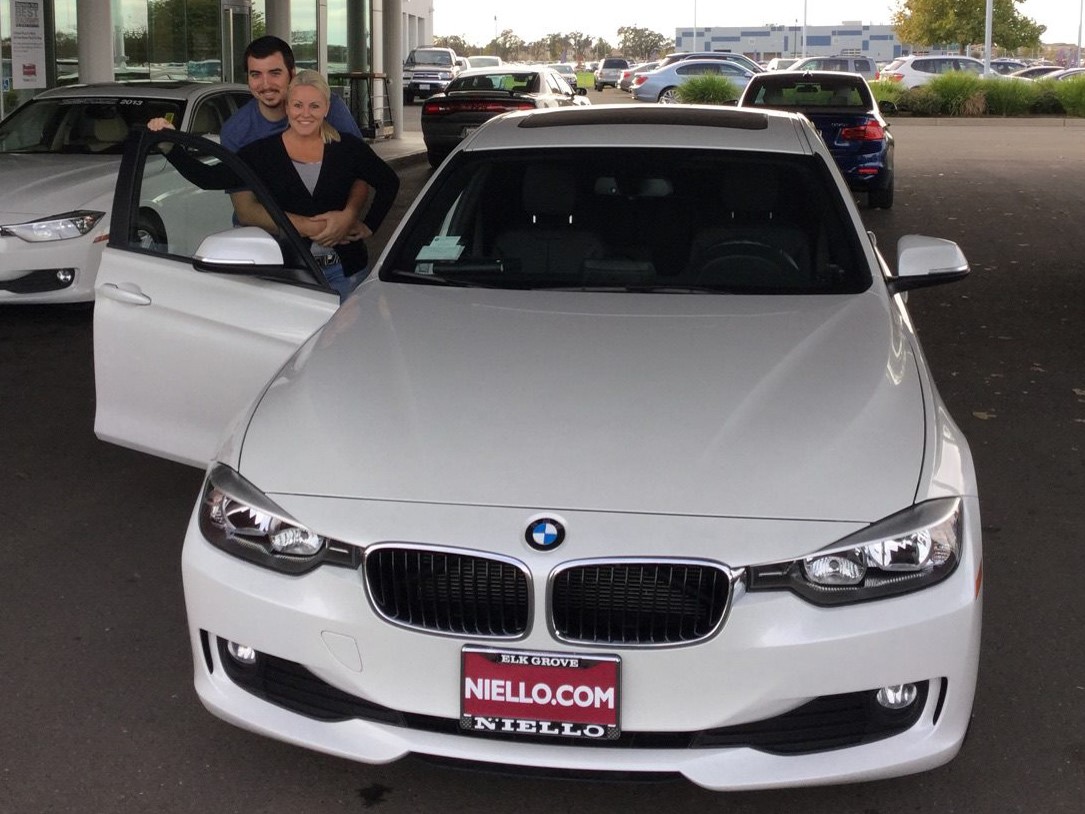 "Tommy with Niello BMW Elk Grove provided the utmost quality and assurance that best fit our purchasing needs. With his outstanding customer service and knowledge base we couldn't be happier; fast and easy experience too. Always ask for Tommy at Niello BMW Elk Grove." -Nic J.


"This is why I come back every time..."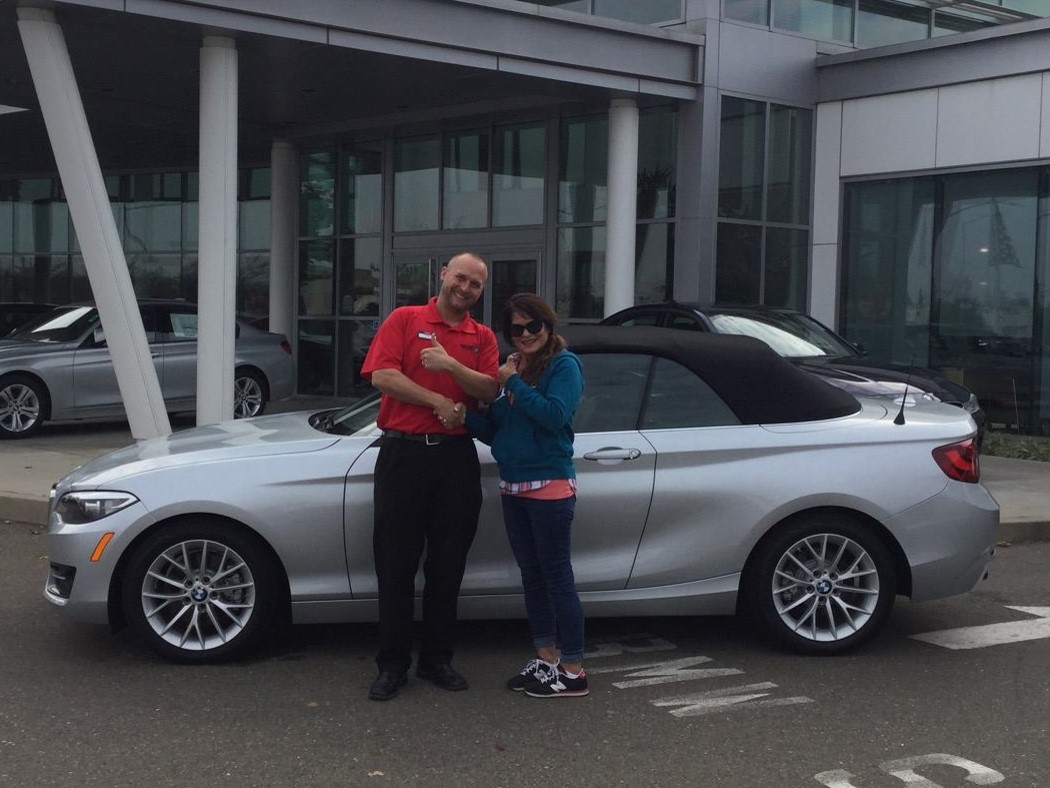 "When I first saw that brand new shiny 228i, I knew it had been there waiting just for me. I took it for a test drive with my new friend and IG buddy, Jason, but knew all along that I would ultimately be driving it home. Naturally, the paperwork was a breeze and Jason and Pov made it all easy and fun. This is why I come back to Niello BMW every time. Thanks all for another great purchasing experience. The only thing that would make it better is free hotdogs and Dr. Pepper. Honorable mention goes to Bob for his excellent customer care and patience with my lack of all things mathematical and mechanical." - Sharon B.


"We have never had such a pleasant experience..."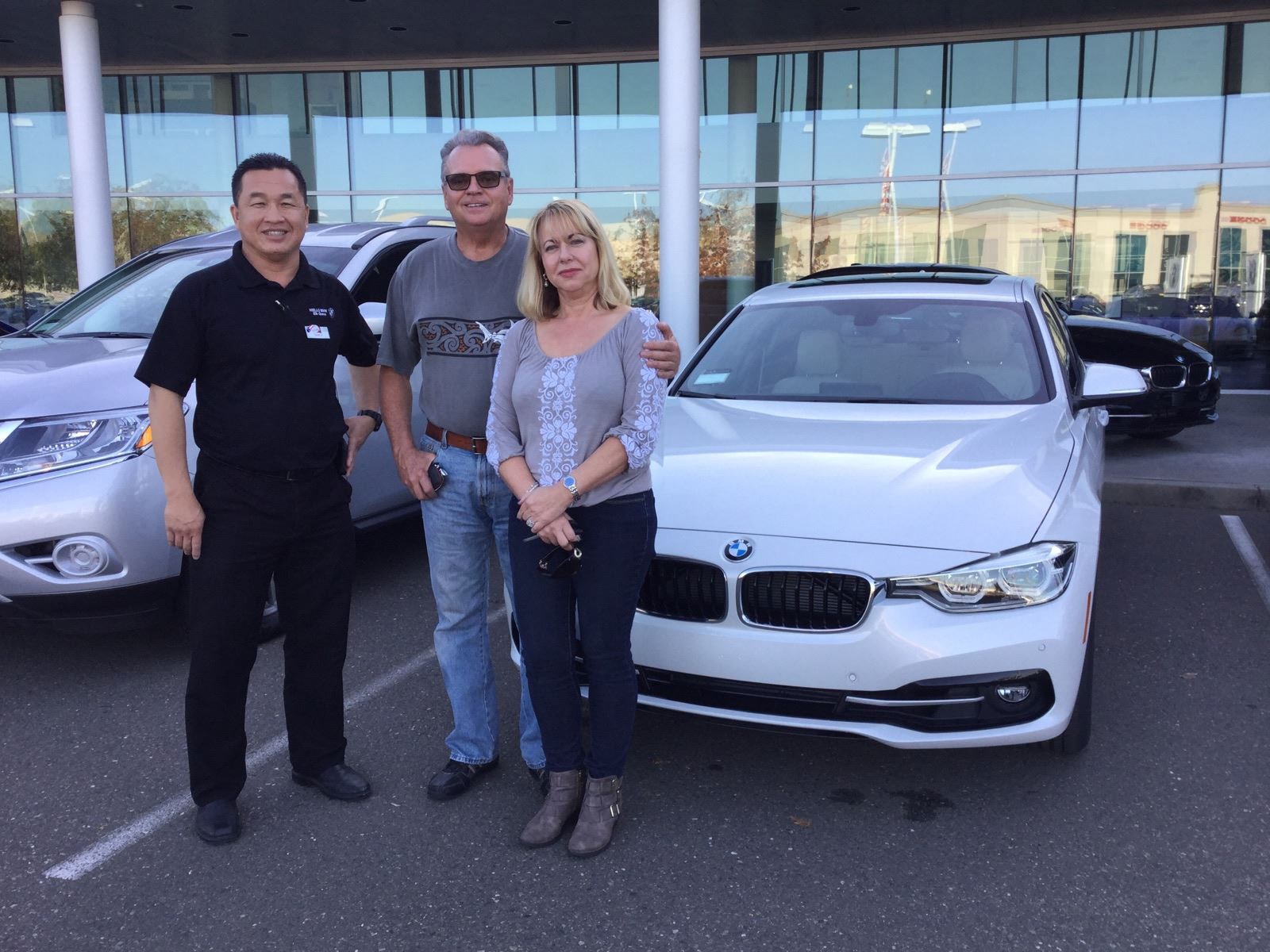 "Tommy Lu is fantastic to work with! Wow! We have never had such a pleasant experience purchasing a new BMW and this is not our first rodeo with BMW. Tommy is super knowledgeable, has integrity and made this purchase wonderful, we started with one car we thought we wanted and ended up with our new BMW that is much better & we love it! Thank you Tommy! You're the best!" - Jeri G.


"We had an excellent experience..."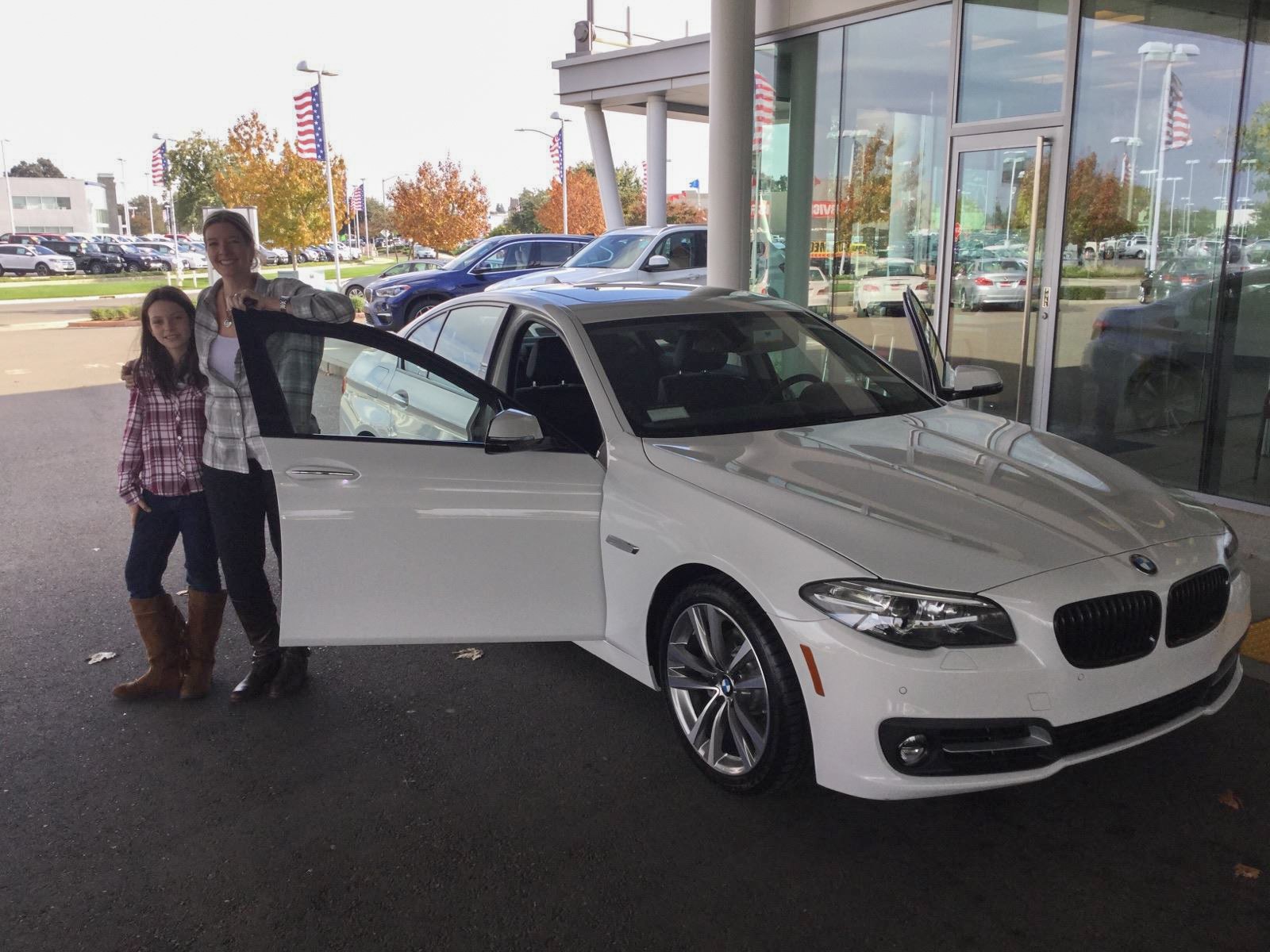 "We had an excellent experience at Niello BMW, I want to mention what an excellent salesperson Darren Wilkenson was very patient and an understanding person. Thank you so much to you all." - Kelly E.


"helped me ease my mind..."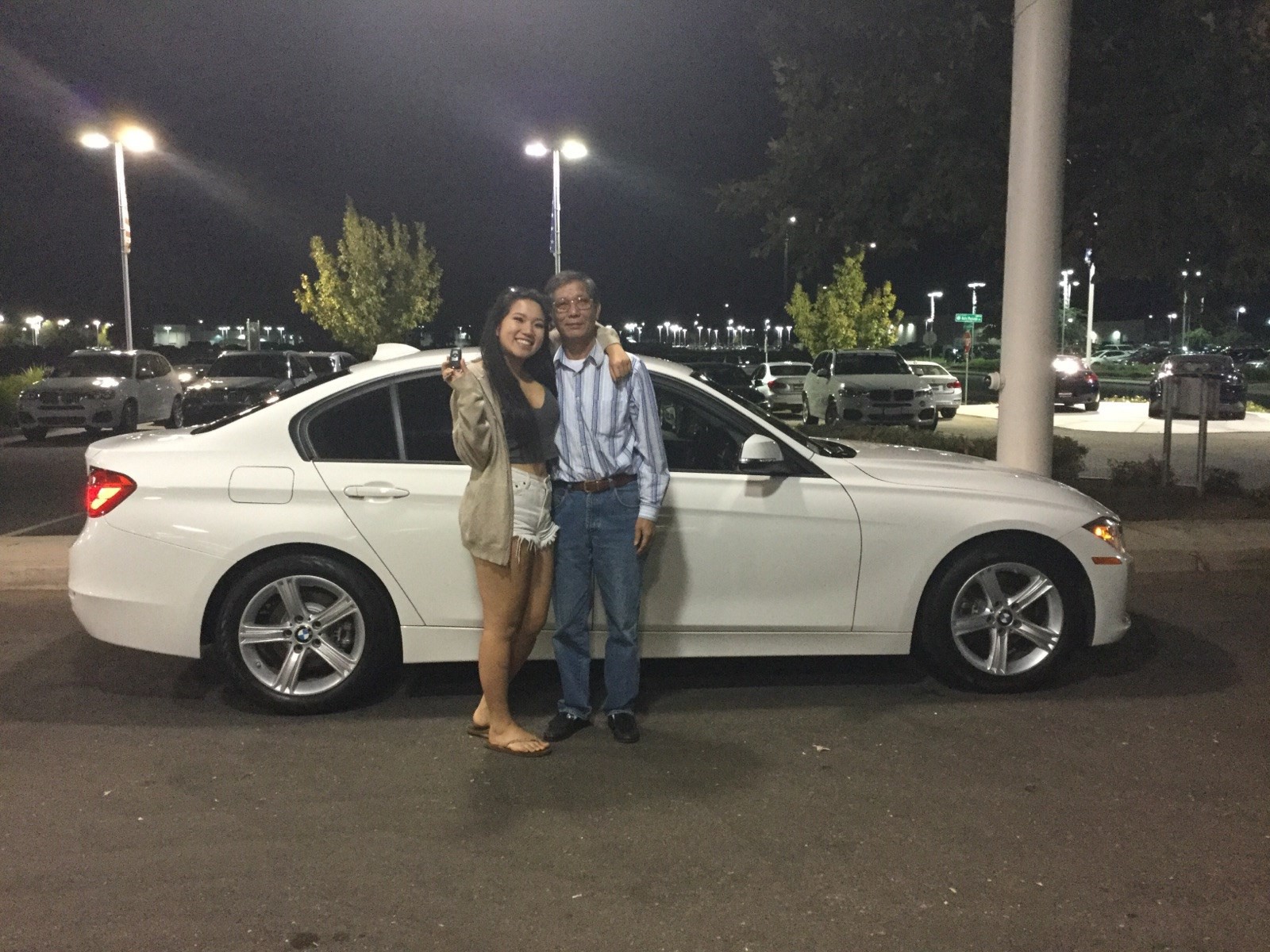 "We had a great time at Niello BMW Elk Grove! We came in as a very stubborn family who had expectations of our deal not working out, but both Sim and Howard were willing to compromise with us and we ended up with a FANTASTIC deal on my dream car! Not to mention Paul is super cool as well. Unfortunately, I had to sell my current car and downgrade to a different model, but the guys at BMW really helped me ease my mind on my new car and assured me that with a BMW, you can never really 'downgrade'. I'm excited to see familiar faces whenever I come back to get my car serviced, and I hope everyone else gets to have as great of an experience as I did here at Niello BMW of Elk Grove!" -Jenna H.


"relaxed, no pressure enviroment..."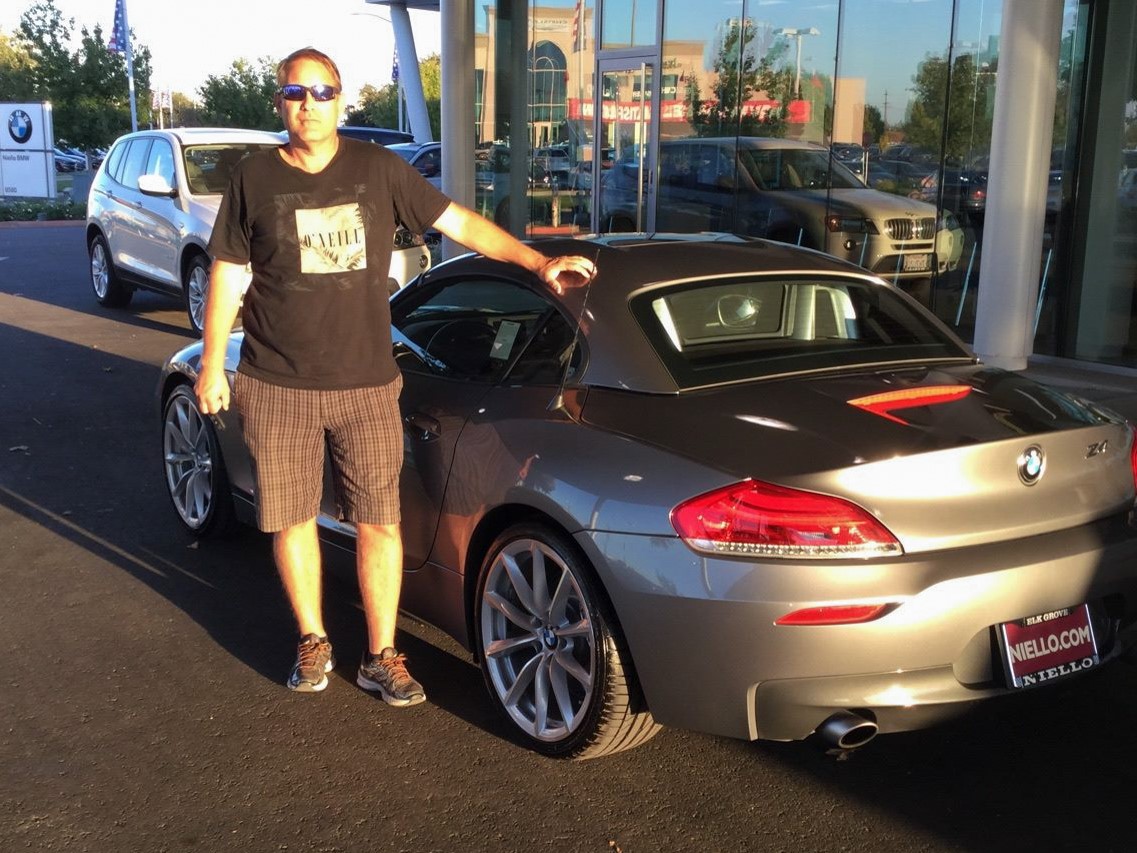 "I had a wonderful experience at Niello BMW Elk Grove! The sale rep, Amir, was very helpful, engaging and patient throughout the sales process. The finance manager, Ron, was very friendly and quite easy to work with as well. I really appreciated the relaxed no pressure environment here." -Michael M.


"Exceptional service..."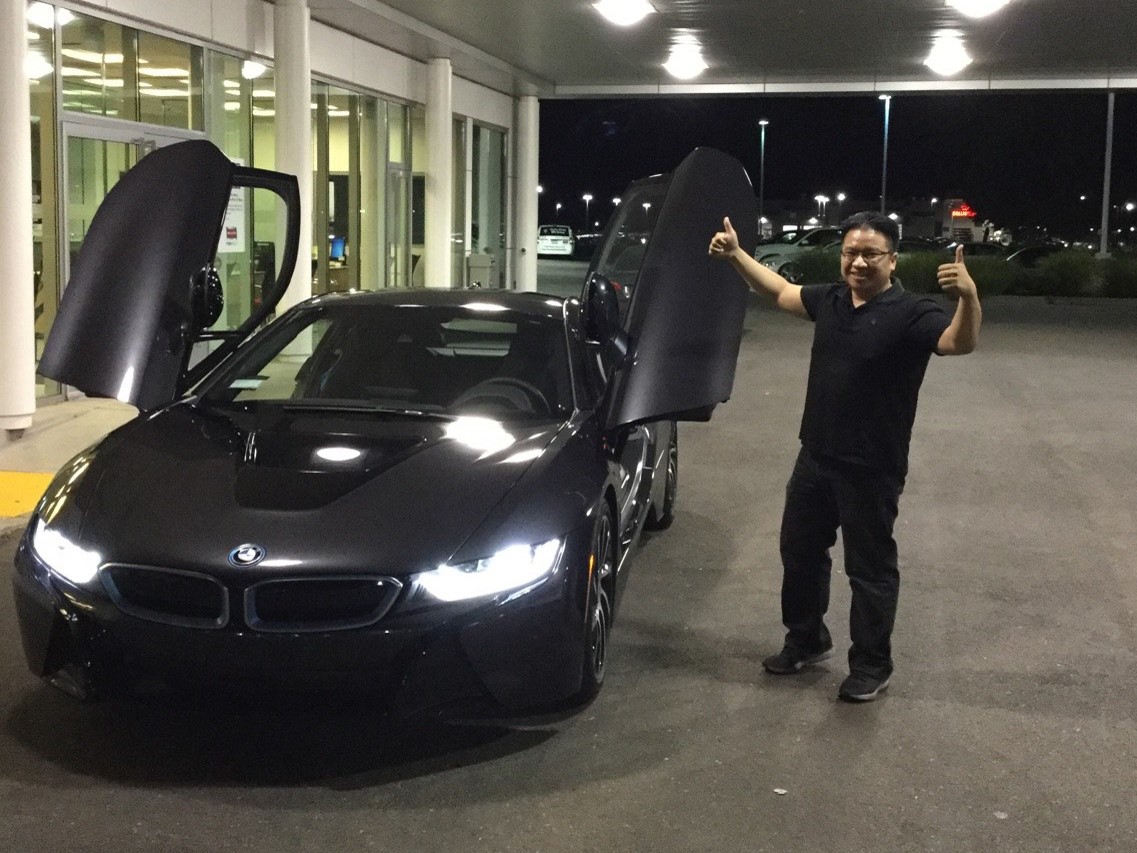 "Tommy took care of me with exceptional service. There was no high pressure selling and he took his time to understand what I was looking for. Thank you Tommy!"


"Woo Hooo...My first car"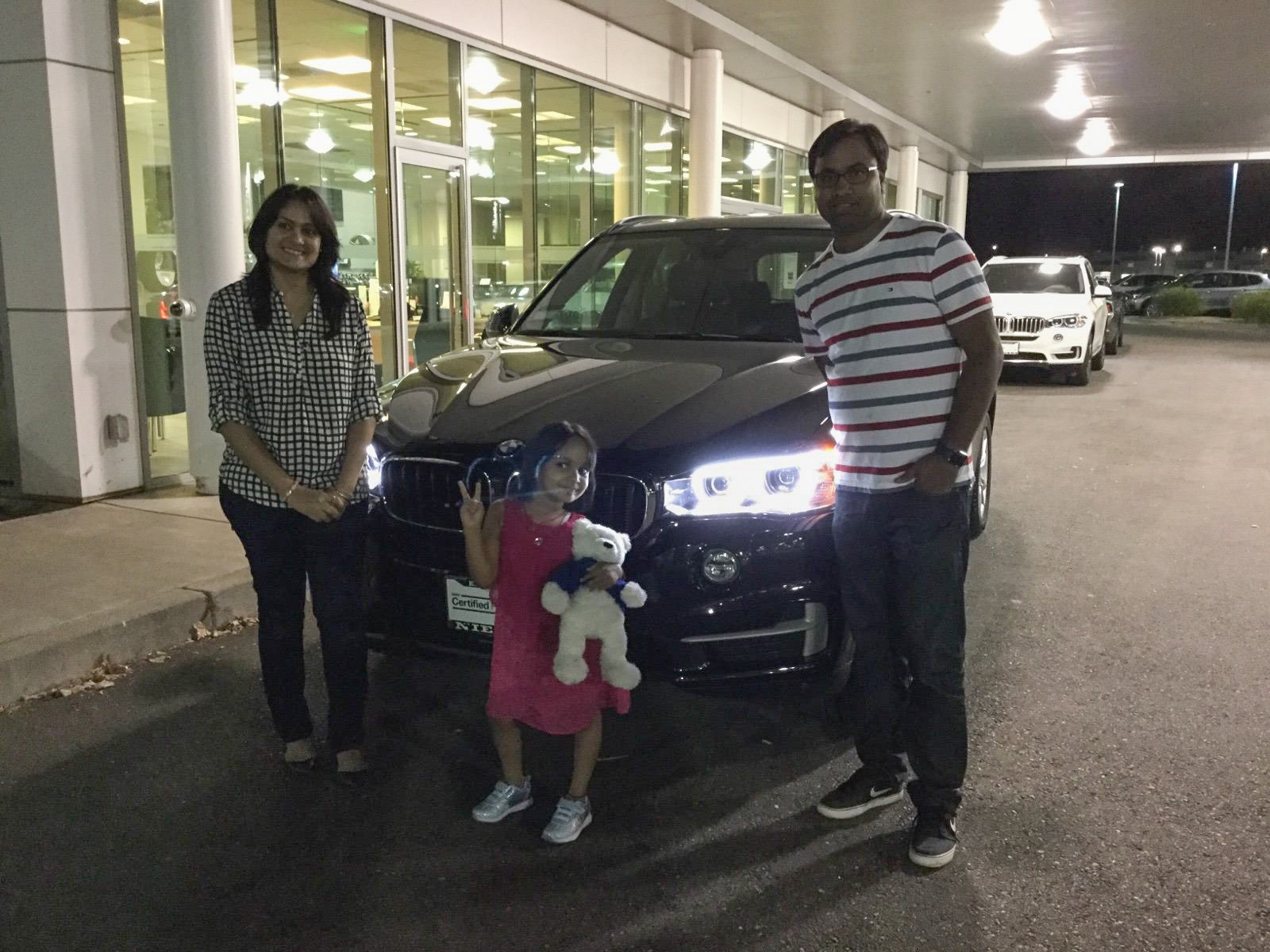 "Woo Hooo......My first car, BMW X5. Niello BMW Elk Grove did a good job helping us work out with the price and lots of paper work. Thanks to the BMW sales team for working late for us. Thanks Ed Al Nasir, Po, Paul for working with us and giving us the best deal." - Priyanka K.


---