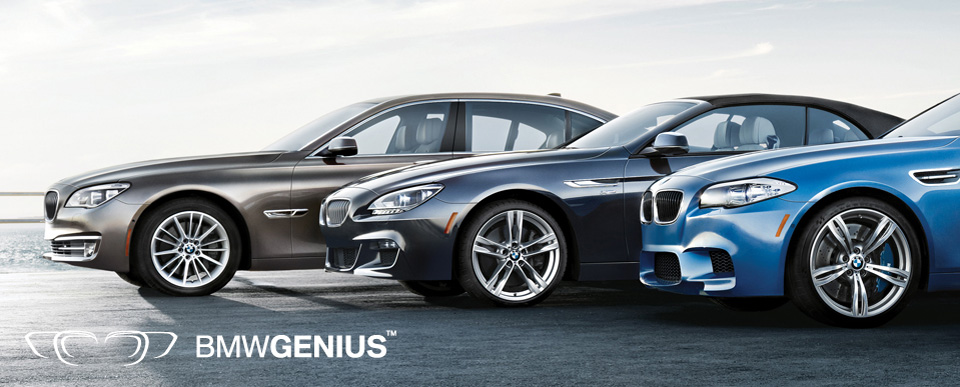 Introducing BMW Genius
To help you enjoy everything your BMW has to offer, our BMW Geniuses are available to provide you with helpful product information and to answer your questions wherever you are — at the dealership, via your smart phone or tablet, or by phone.
At Niello BMW Elk Grove, our product experts will assist you in finding the perfect vehicle to suit your lifestyle and needs. Our BMW Geniuses are specially trained to demonstrate and help you get familiar with all aspects of your BMW — before, during, and after your purchase.
---
BMW Encore Delivery

When getting to know your BMW from the inside out, we make sure you receive an in-depth introduction. Our BMW Geniuses show you every feature in your new vehicle, explaining all options from the BMW iDrive system to operating radio functions, and connecting to BMW Assist.





BMW Genius App

The BMW Genius App is the all-new way to learn about your BMW on your tablet and smart phone. This app provides you with how-to videos about key features and functionalities, as well as model specific product information. The better you know your BMW, the more you can enjoy the benefits of BMW's class leading innovations.





BMW Genius Hotline

Curious about a vehicle feature you've never experienced? Call our BMW Genius Hotline where our dedicated team is available to help answer all of your product related questions. For your convenience, you can also save this number in your vehicle. If you aren't sure how, please call us and we would be happy to assist you.

BMW Genius Hotline — 1.844.4GENIUS (443-6487)
Available Monday through Saturday, 9:00am-9:00pm (EST)
If you would prefer to send us an email, please contact bmwgenius@bmwusa.com

Contact a BMW Genius